German Shepherd Breeders in Michigan, German Shepherd Breeders, Working German Shepherds, DDR German Shepherds, DDR / East German Shepherds Breeders, Black German Shepherd Breeders, German Shepherd Dogs, Black Sable German Shepherds, DDR and West Working German Shepherd Dogs, German Shepherd Puppies, East German Shepherd Puppies, West Working German Shepherd Puppies, DDR German Shepherd Puppies, DDR East German and West German Shepherd Puppies, East German Shepherd Puppy, West Working Shepherd Puppies, West Working German Shepherds, German Shepherd Working Dogs, DDR German Shepherd, DDR German Shepherd Breeders

Copyright © 2006-2023~~Boeselager Kennel. All photo's, logos and text are the copywritten property of Boeselager Kennels. All Rights Reserved. If ANY Photo's, Text, Logo's, etc are used in any way, shape or form without written permission then it will fall into legal action being taken.

**We Have 3 Adult female's available** 

                      Retired

           Letti vom Boeselager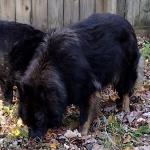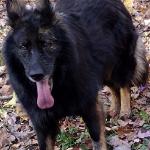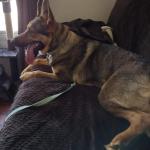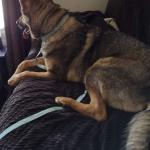 Letti is a Beautiful very dark sable full DDR long coat. She is very easy to live with. Letti gets along with dog's, good with cat's, loves children and is housebroken. She will be 7 years old this year and will be spayed prior to leaving. Being 7 years old this year, she still has a lot of energy in her. She is medium to high drive but settles very nicely inside the home. Letti is very, very easy to live with. Letti is up to date with her vaccinations/rabies and is micro chipped. She is OFA hips~Good, OFA elbows~Normal and DM Clear through parentage. Letti is out of our full DDR import Naya and an outside stud Lucian who is also full DDR. We had sold Letti when she was 2 1/2 years old but found out later that she went to a horrible DDR hoarder. We tried getting her back but then that person took her and 60 of her dogs to another state. It took us a long time to get her back and since she's been back, she is full of smiles and loves her hugs. Because of what she went through (God only knows), she has a few issues.  These people were heavy handed (hitting her) with her, which is never needed as she is a very easy girl to live with. She has now developed a fear of gun fire and fireworks. If she is not by herself (with her family or another dog) then she doesn't have any problems. Letti is NOT aggressive to anyone or anything at all.  She is a Huge LOVE Bug and is just very happy all the way around.  Letti is just waiting for someone to love her and be with her family. Letti is just waiting for a loving home that will give her a ton of love that she deserves. and her new family will get a Ton of love from Letti.  You will not regret it because she has a LOT of LOVE to give.  Letti can be a goofy girl too!!! If serious about giving Letti a loving home, you will have to fill out our application first. We email this out.

                      Tia vom Boeselager

We received Tia a year ago. She was with a family from 8 weeks old until just over 2 years old. She was supposed to be worked but all that was done on her was regular obedience and that's it. This girl is out of our girl Imarah (4th generation) and our import DDR male Malik. This was the 3rd repeat breeding we did between the 2. Tia has a full brother and sister that are training in IGP. Tia has medium to high energy and Needs to be worked in whatever she is happy doing, which we think would be IGP but can definitely be worked in a lot of venues. She needs an experienced GSD working line owner. Tia has a nice deep nose on her.  She doesn't seem to like our dog's at all but if she is in a different environment, she might be good with a male around. Tia is over 93% DDR and the rest are WGWL'S. We would prefer her to be spayed but that can be discussed depending on her future home. Anyone that is serious in owning Tia will have to fill out our application first.

​Bria von Picasso

Full DDR Import



Bria is up for adoption. She will be spayed prior to going with her new family. More information coming soon.